Law Offices A.E. Gustafsson, P.C.
---
Law Offices A.E. Gustafsson, P.C. is a boutique law firm offering customized legal services to primarily Swedish based companies doing or seeking to do business in the U.S. in the areas of corporate, business and employment law as well as employment based immigration. We provide comprehensive strategic legal and business advise tailored to each client's specific needs, incorporating our unique cross-cultural business and legal experience to offer clients unparalleled value added proactive legal services.
Our clients range in size from smaller entrepreneurial owned and managed to those that are publicly traded. The scope of services rendered range from on-going legal consultation and management similar to an in-house general counsel to specific legal services on as-needed basis.
Our Team
Providing strategic legal planning tailored to your specific needs.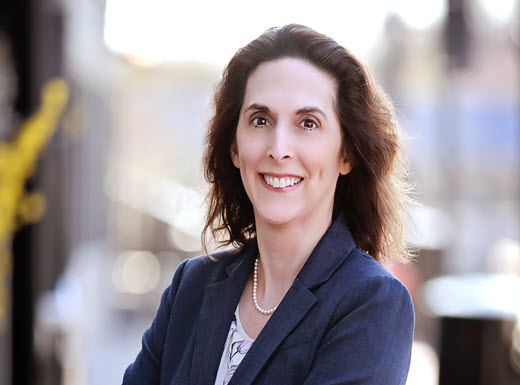 Jacqueline Lentini McCullough
Attorney, Of Counsel
---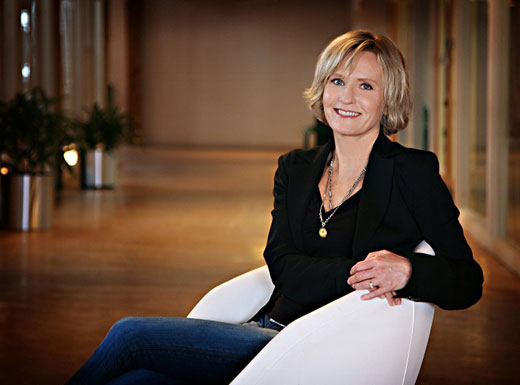 Annette Gustafsson Guenther
Principal Attorney
annette@lawgustafsson.com
Born and primarily raised in Sweden, Annette graduated from Uppsala University School of Law earning a LLM degree in 1986 and Chicago Kent School of Law earning a juris doctor degree in 1992. Prior to founding Law Offices A.E. Gustafsson, P.C., Annette clerked at the District Court of Kristinehamn and the Swedish Tax Authority of Västmanland and worked as an associate lawyer at a Chicago based business law firm focusing on international clients for more than 4 years.
Annette provides strategic legal counseling and services in all practice areas of the firm, as well as coordination of other legal or professional specialists when needed by clients. Most of the 30 years she has practiced law has been devoted to serving Swedish companies and entrepreneurs starting up a business and generally doing business in the U.S. She has a unique understanding and insight into differences that need to be highlighted and explained to clients. In addition to providing specific legal services to clients, she often acts as an external general counsel and legal/business advisor to clients.
Annette is fluent in Swedish and English. She is married with two daughters and one grandchild. In her spare time, she enjoys spending time with family and friends, traveling, playing competitive tennis and running.
Vicki Paavilainen
Accountant/CPA
vicki@lawgustafsson.com
Vicki manages all accounting and tax related functions for Law Offices A.E. Gustafsson, P.C. She earned a Bachelor of Science in Accounting from West Texas A&M University in 1983 and is a Certified Public Accountant (CPA). Her experience includes working at a large manufacturer in its in-house accounting department, small start-ups, managing the financial reporting, developing and implementing procedures to automate business functions, as well as a Chicago CPA firm, where she took on temporary projects for various clients.
Vicki started working for Law Offices A.E. Gustafsson, P.C. in November 2005, responsible for all client billings and internal accounting.
Vicki came to Chicago as a child from Texas and have family spread out across the U.S. In her spare time, she enjoys traveling to visit family and attend performances of her two children as their musical careers begin to emerge.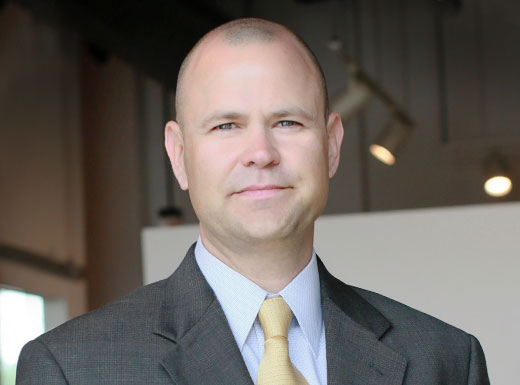 C. Ander Smith
Attorney, Of Counsel
ander@lawgustafsson.com
Ander is a U.S. attorney who has broad experience working with business clients, both as in-house counsel and working at large law firms. In 1996, he graduated from the University of Illinois-College of Law, magna cum laude. In 1992, he received his undergraduate degree, cum laude, in Economics with a minor in East Asian Studies, from Augustana College in Rock Island, Illinois. He studied Mandarin Chinese while at Augustana, as well as at the Monterey Institute for International Studies during an intensive summer language program.
Ander's experience ranges from advising individuals and partners just starting a new business to negotiating with large, multi-national corporations. He has formed an estimated 100 new entities, represented a group of investors purchasing the premier climbing magazine "Rock & Ice", as well as served as lead attorney in transactions with well-known corporations such as DreamWorks, ThermoFisher, Ford, IBM, and Travelocity, to name just a few.
Ander has also served as General Counsel for a regional construction and real estate development firm. In this role, Ander oversaw all legal matters that confronted the company and its affiliates, from routine contract negotiations to structuring and negotiating joint ventures, conflicts resolution/ management, and managing outside counsel as necessary. Ander continues to act as outside General Counsel for many clients.
Ander also worked with Qwest Communications (now CenturyLink) in Denver, Colorado, both as in-house Senior Counsel, and subsequently as outside Counsel. At Qwest, Ander was one of four attorneys responsible for negotiating agreements with Qwest's Fortune 1000 customers, as well as assisted on various strategic transactions, including a multi-billion-dollar joint venture between Qwest and IBM.
Law firms at which Ander has worked include Katten Muchin Rosenman (formerly Katten Muchin & Zavis), Otten, Johnson, Robinson, Neff & Ragonetti, and Hinshaw & Culbertson.
Ander is married and has boy-girl twins in middle school. Outside of work, he enjoys spending time with his family and their two dogs, playing tennis, travelling and volunteering at his church. His grandfather immigrated to the U.S. from Sweden and his family has maintained close relations with their Swedish relatives (mostly around Skara), so having the opportunity to work with Scandinavian clients is a natural fit for him.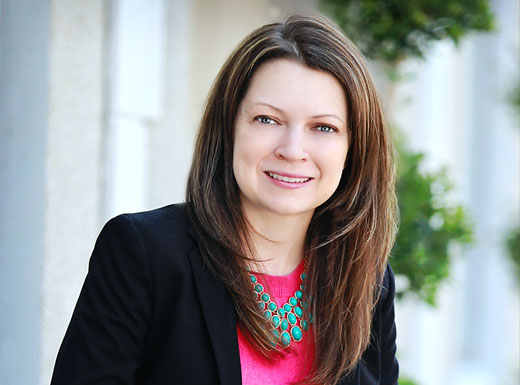 Eva Goryl
Internal Accountant
eva@lawgustafsson.com
Eva joined Law Offices A.E. Gustafsson, P.C. in 2015, and is responsible for the internal accounting functions, from posting transactions to client invoicing.  She continually strives to effectively manage the company's books and to meet all deadlines, and values the importance of responding to client inquiries promptly and professionally.
Eva is a Certified Public Accountant (CPA) with over 15 years of public accounting experience.  Prior to joining SRC, she provided public accounting services to a variety of clients- manufacturers, retail, consulting- at BKD, LLP. She graduated from Purdue University with a Bachelor of Science in Accounting.
As a mother of two active children, balancing her work and family life is a priority for Eva.  Besides attending her kids' music recitals and hockey games, she also devotes her free time to being active and preserving her the language and traditions.
---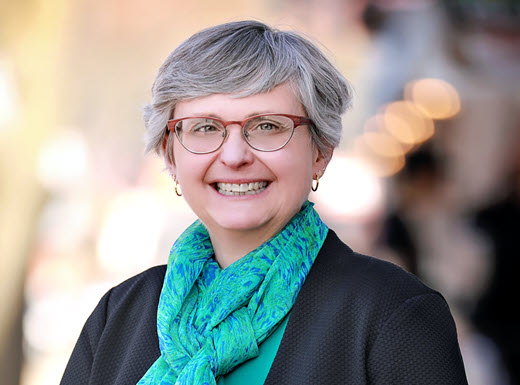 Sharon Winslow
Immigration Paralegal
---
---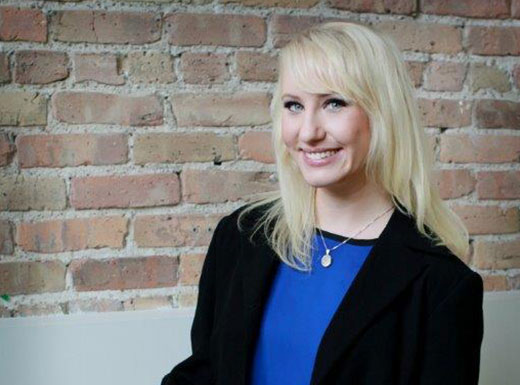 Marie Svensson
Manager, Business Support Services
marie@lawgustafsson.com
As Manager, Business Support Services, Marie is responsible for managing, developing, coordinating and providing client corporate business and compliance services to Law Offices A.E. Gustafsson, P.C. clients. Her responsibilities include providing clear and timely communication and serving as liaison between outside professionals and Law Offices A.E. Gustafsson, P.C. clients, as well as between internal Law Offices A.E. Gustafsson, P.C. professionals and clients, to ensure optimal performance of customized service packages tailored to each SRC client's unique needs. Marie earned her Master of Laws (LL.M.) degree from the University of Lund, Sweden, in January 2013 and completed a one-year internship with Law Offices A.E. Gustafsson, P.C. in June 2014. Thereafter, she returned to Sweden, where she worked at our Swedish branch office. At Law Offices A.E. Gustafsson, P.C. Marie works closely with the attorneys, to ensure clients receive optimal service based on legal needs and are in compliance with U.S. legal corporate and business regulations in the areas of corporate, business and immigration law.
Marie was born in Sweden and raised with an international background, having lived in Atlanta, Georgia; Singapore and Greece for 10 years of her life. In 2002, Marie returned to Sweden to complete high school in Malmö and university studies in Lund. She is fluent in Swedish and English. In her free time, she enjoys long walks, socializing with friends and family, and exploring new places.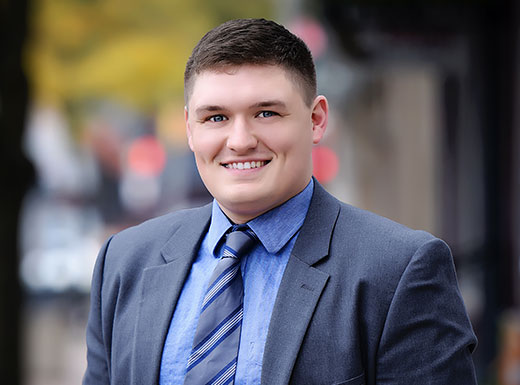 Joe Gephart
Client Support Representative
joe@lawgustafsson.com
As Client Business Support Representative, Joe is responsible for supporting clients and the attorneys of the firm by providing business, legal and administrative support, as well as coordinating and tracking services provided by Law Offices A.E. Gustafsson to its client.
Joe moved to Chicago from Connecticut to join Law Offices A.E. Gustafsson in October 2016. He attended the University of Richmond in Virginia, where his studies focused on history.  Outside of work Joe is an avid sports fan and loves baseball (Go Cubs!), football, lacrosse, and hockey. He just became a first-time father in June 2017. In his free time, when not spending time with his fiancée and daughter, he enjoys going to the gym, watching sports, meeting up with friends, and just enjoying a nice day.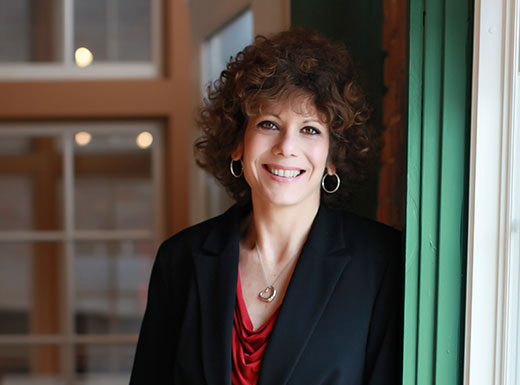 Julie McNicholas
Legal Assistant
julie@lawgustafsson.com
As Legal Assistant at Law Offices A.E. Gustafsson, Julie's role is varied. She supports the attorneys in a variety of immigration matters, and maintains key internal databases at the firm. She also provides individualized concierge services to assist clients with their transition to life in the U.S. Julie joined our law office in February 2013.
Julie received her Bachelor of Arts degree from the University of Wisconsin-Madison in French and International Relations with a concentration in Economics. She studied abroad for one year at the Universite d'Aix-Marseille and worked at a little cafe in Chaumont, Switzerland, during two summers of her college years. She later returned to college to obtain a Teaching Certificate for grades 6-12.
Before becoming a full-time mother, Julie gained professional experience in Chicago working at the Canadian Consulate General, Banque Nationale de Paris, and Swiss Bank Corporation.
At home, she manages and enjoys her three children, husband, and the newest addition to the family – a dog named Dozer. Two of her children are in college and her youngest is in high school. In her leisure time, Julie enjoys spending time with her family, traveling, keeping up with current events and making memories at the family lake house.
Corporate
We offer legal and business consultation, advise and services for selecting and establishing an appropriate legal structure; advise on and support our clients to ensure ongoing corporate compliance; represent and advise clients through M&As, drafting of shareholder agreements and operating agreement and other related corporate services as needed.
Business
We review, prepare and offer legal consultation and advice on a range of transactional and commercial agreements and activities, including sales representative and distribution agreements, reseller and royalty agreements, license agreements, terms and conditions of sale and security interests, to mention a few. We support our clients with drafting intracompany agreements including terms compliant with transfer pricing regulations in the U.S. and Sweden, including e.g. sales support agreements, management services agreements and loan agreements.
Employment
Our experience also encompasses advising clients on employment related matters, such as the hiring and termination process, employment terms and agreements, termination and severance and separation agreements, consultant and independent contractor agreements and employee handbooks and procedures. We advise on human resource documentary requirements, including counseling employers on I-9 employment authorization verification requirements.
Immigration
We advise clients through the increasingly complex area of U.S. employment based immigration to help organizations employ non-U.S. citizen individuals while considering short- and long-term needs. We prepare, file, monitor and walk our clients through the nonimmigrant visa process from beginning to end. Nonimmigrant visas we work with most frequently include B-1/B-2, L-1A/L-1B, E-1/E-2, E-3, H-1B, O-1, TN and J-1 training visas. We also have extensive experience with immigrant visas (legal permanent residency status/"green cards"), including the PERM labor certification process, immigrant petitions (EB-1, EB-2, and EB-3), adjustment of status, consular processing and related applications.

Additionally, we assist individuals with naturalization applications for U.S. citizenship and handle family-based immigration cases to sponsor relatives for lawful permanent resident status.
Non-Legal Business Services
For Swedish owned companies in the U.S. looking for services and support in the area of business and HR management, payroll, accounting, bookkeeping, administrative, sales and customer support, among other administrative services for their U.S. operations, we want to introduce you to our affiliate company, SkyBridge Resource Center LLC ("SkyBridge"), a boutique firm focused on providing professional (non-legal) services to primarily Swedish owned companies doing business in the U.S. It is organized to provide a flexible package of customized services that meet the specific needs of each client. Clients range in size from companies newly established with none to a few employees to those firmly established with up to 50 employees.
To learn more about SkyBridge, visit its website:
www.src.us.com
Other Legal Services
Through collaborative relationships with several other lawyers, we offer services or refer clients in need of legal advice and support in other areas of law, including, but not limited to Intellectual Property (patents, trademark, copyright), commercial real estate, litigation, products liability, bankruptcy, to mention a few.
About us
Law Offices A.E. Gustafsson, P.C. was founded in January 1993 by Annette Gustafsson Guenther, who had a vision of starting a law firm that provided not only excellent legal services, but also offered Swedish based clients an abundance of value added services and consultation with a focus on identifying and explaining legal and business based differences between the U.S. and, in particular, Sweden, enabling clients to set realistic strategies suited for the U.S. market and minimize cultural misconceptions. We are located in the Chicago suburb of Naperville, but serve Swedish owned companies across the U.S.
Should you need assistance with something not listed in Areas of Service, contact us anyway. We are your resource when you don't know where to turn. Even if we can't help you directly, in most instances we can refer you to someone else or simply guide you in the right direction.
Contact Us
Contact us by calling +1 (630) 357-5700 or by completing this simple form.